Siding Services
Go modern or keep it traditional. The right siding improves your home's curb appeal and protects you from the elements. LakeStar combines its wealth of industry knowledge with quality siding options from top-notch suppliers.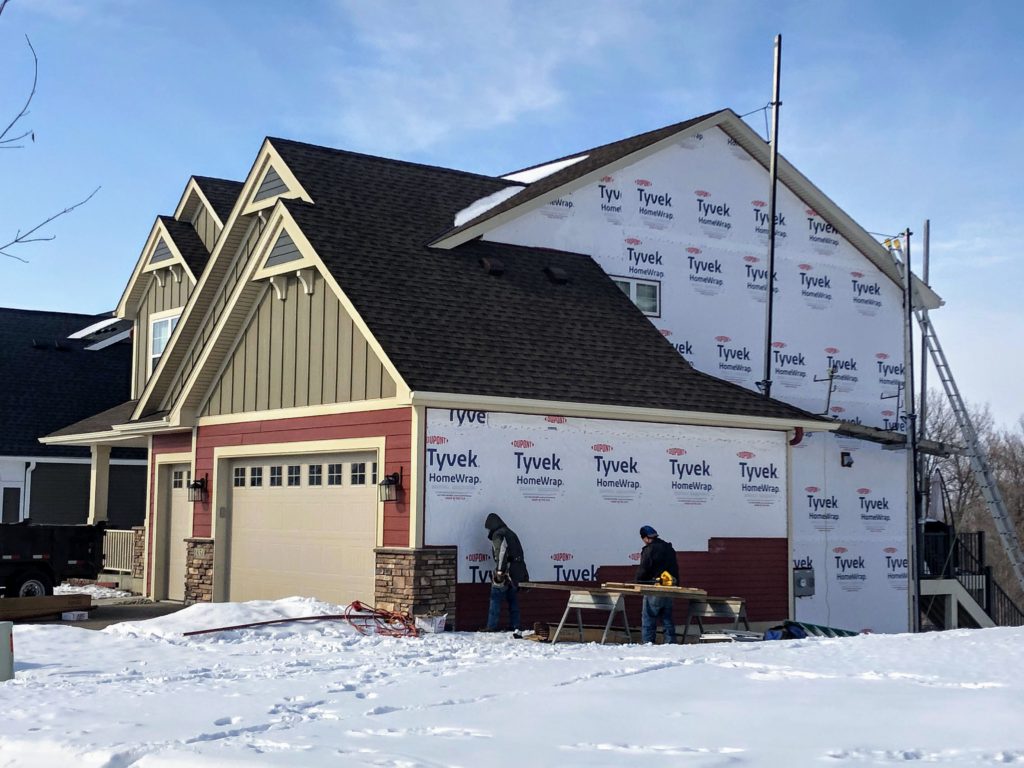 James Hardie Siding
James Hardie is a premier fiber cement siding product. We are members of the James Hardie contractor alliance, which allows us to offer the most competitive prices and the highest skilled installation. Our most popular services include board and baton, straight and staggered shakes, straight lap reveals and much more. If you have any questions about James Hardie siding give us a call anytime.

LP Smartside Siding
LP Smartside is a very beautiful and durable engineered wood siding product. If LP Smartside is the siding you are looking for let us know, we are LP preferred installers. We can install any LP product you desire to capture a new long lasting look to your exterior. If you have any questions about LP smartside siding give us a call anytime.
Vinyl Siding
Vinyl siding is the most cost effective solution to protect your exterior without draining your bank account. We take pride in our vinyl siding installations and make sure every nail is properly installed to handle the expansion and contraction for Minnesota's many seasons. Our attention to detail is why we are also a Vinyl Siding Institute preferred contractor. If you have any questions about our vinyl siding give us a call anytime.
We offer a premium selection of vinyl siding systems that include:
Mastic
Royal
Georgia Pacific
Certainteed
And many more!

Steel Siding
We can install any of your steel siding needs. If you have any questions about our steel siding give us a call anytime.
Steel Siding
Edco steel siding
Emco steel siding
Rollex steel siding
Give us a Call
Whatever your home remodeling needs, give us a call. LakeStar Expert Contracting takes your vision and guides your project to the finish line.